The Men's Guide to Ties: 2013
There's no doubt that finding the right tie to suit your look can definitely be an arduous task, ego magazine has put together some popular styles for 2013 that can help you get that look you want.
All of the elements of style are combined here on this cool men's necktie, so why not kill 3 birds with 1 tie? This Knit Polka Dot Skinny necktie is featured in black with a sprinkling of white threaded polka dots. The slim 2.25 inch width is updated, while the square edge lends itself to a more youthful look. Another great design fashioned by Jacob Alexander.
Comfort and style is a delicate balance that is so often overlooked when it comes to men's neck-wear. The Jacob Alexander Solid Knit Narrow neck-tie is ideal. Hand crafted with 100% durable microfibres, this tie offers a contemporary spin with a square edge. Featured in a classic silver colour, this tie offers a versatility and ease that will have you reaching for it time and time again! Perfect for that summer suit or casual business meeting. Width measures 2.25 inches.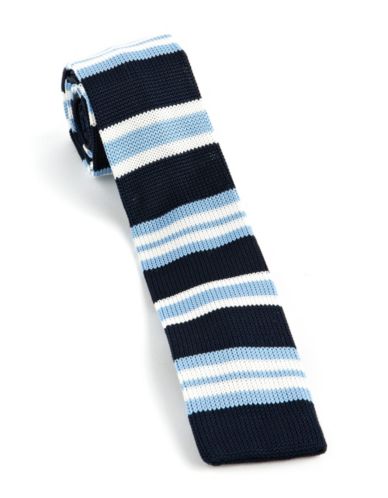 Navy Skinny Striped Knit Tie, workman old-school style favourite. With this skinny striped tie by Sondergaard Team tie with a blazer and an Oxford shirt for a collegiate look.
The Calvin Klein Collection brings you a sleek and minimalist look in neck-wear this season. The Frosted Plaid men's skinny neck-tie is woven in texture with the classic colours of Black and Silver Gray. Constructed of silk threads, this men's skinny neck-tie is soft to the touch. With a width measuring 2.75 inches, this tie is stylish and updated, not to mention easy to pair with any shirt or suit.
Plaid is a fashion that never truly goes out of style. Just in time for the Fall and Winter season, Principessa Regale is proud to introduces the Windsor skinny line, each necktie is hand constructed with 100% fine woven silk material with custom crown tip. Vibrant orange and and navy colors are woven in with yellow and white accent colours. Looks good with any colour blazer!
The vibrant colours of the Principessa Regale's Madison skinny line. They have a reputation for Italian inspired designs and superior craftsmanship, each tie is hand constructed with 100% woven silk material and comes complete with custom crown tipping. Perfect for the type of guy who is looking to add a little colour to his look.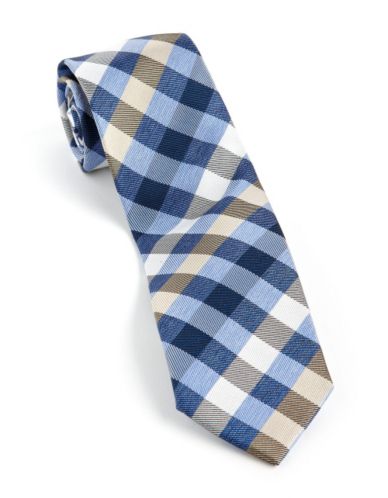 Checker board Dark Blue Plaid Tie. This lightweight silk and linen tie is ideal for the dressed up daytime look Slim width Silk/linen.
Printed Silk Navy Tie. Look classy with this slim width printed 100% silk tie by Tommy Hilfiger. Looks great with a suit!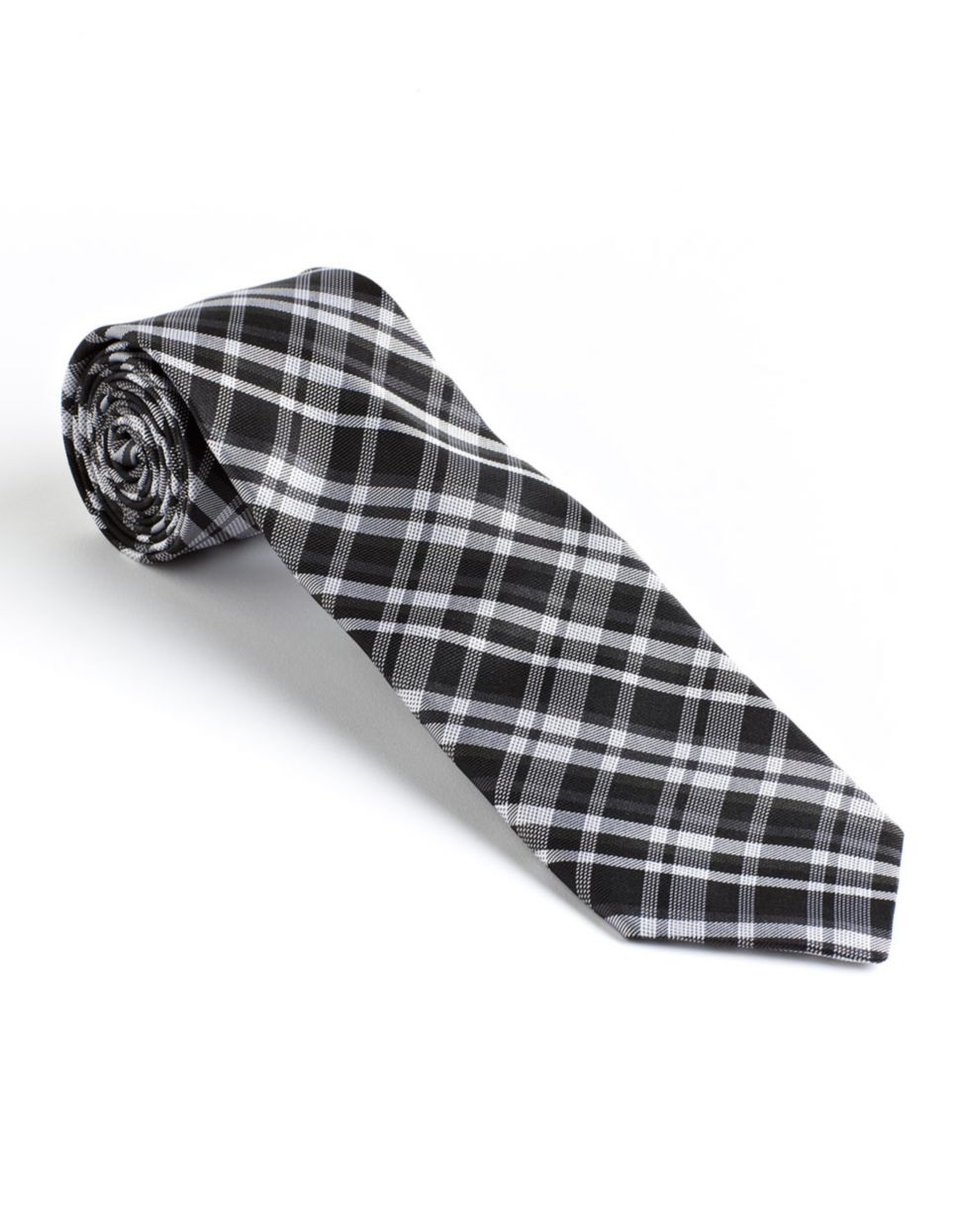 Black Plaid Silk Tie. Go for a classic print with this plaid tie by Calvin Klein, look sharp in a suit or casual look. 100% Silk.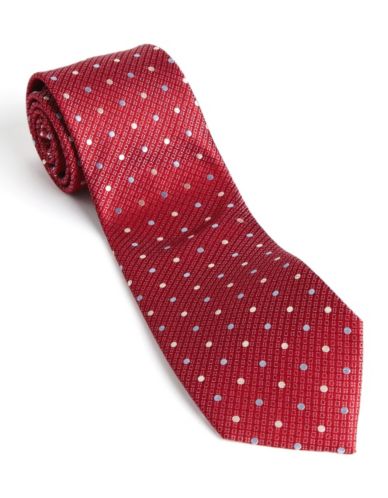 Dotted Silk Red Tie. Add some fun to your formal attire with this dotted silk tie from Michael Kors This stylish tie will match your style from work to play Regular width and 100% Silk.
Introducing the Fleur De Lis skinny line, each tie comes complete with custom crown tipping and 100% woven silk material. Featured in this classic black colour with brown Fleur De Lis in a repeating pattern, this skinny neck-tie exudes a certain finesse and charm not often found in a neck-tie. Width measures 2.5 inches.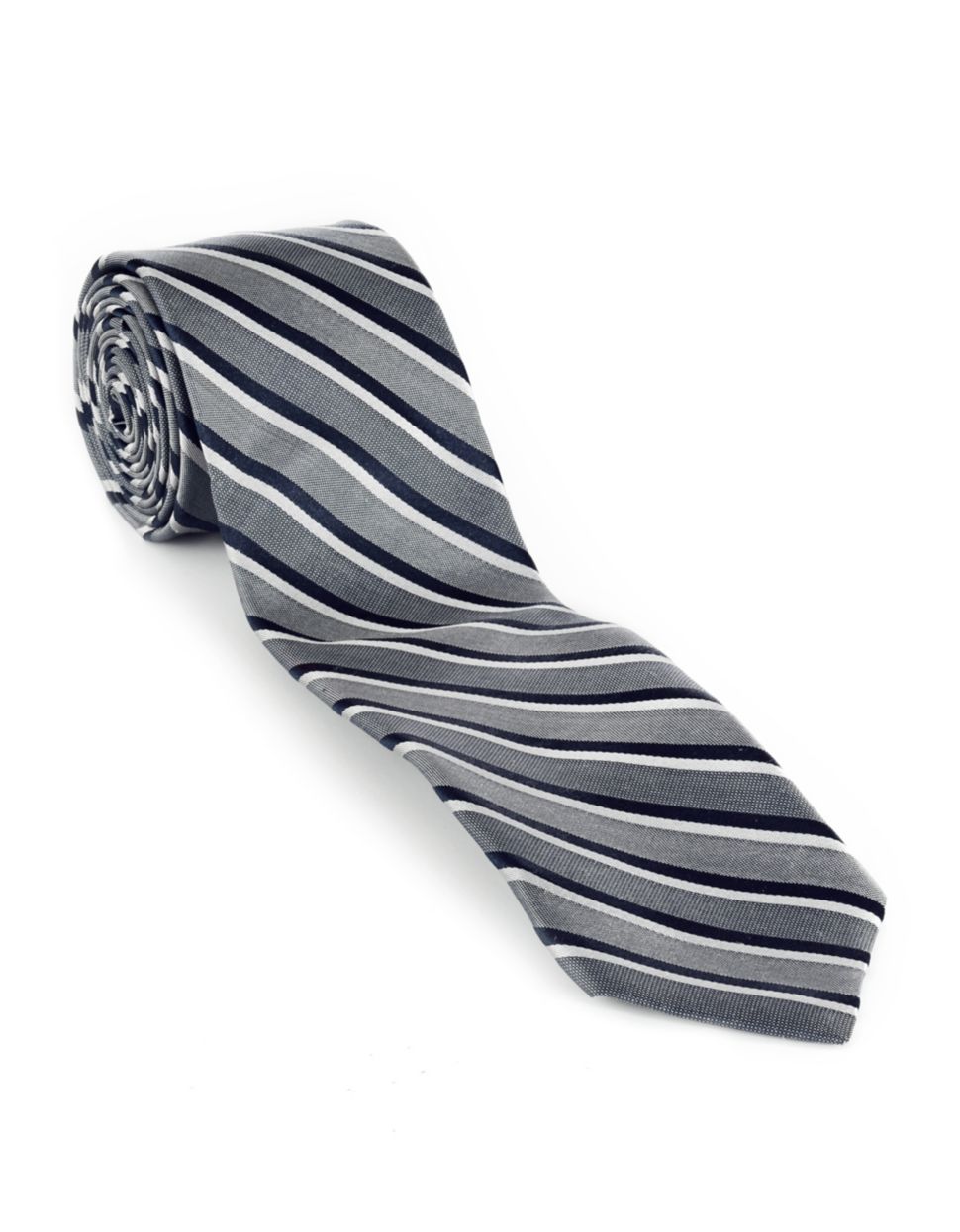 Striped Slim Tie Charcoal. Featuring a classic stripe slim silk tie from Calvin Klein, this tie is a go to essential for your business wardrobe.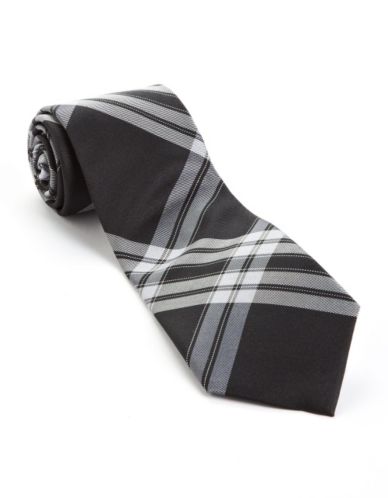 Plaid Silk Black Tie. A classic look with this plaid tie by Kenneth Cole Reaction. It will make great addition to your wardrobe.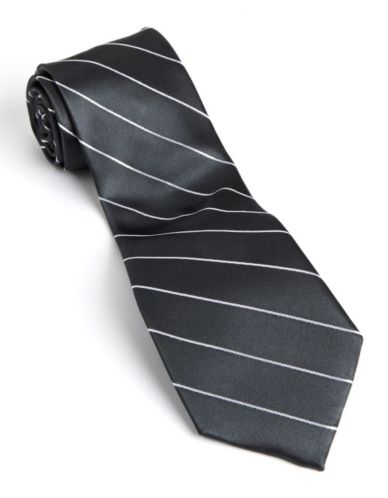 The Classic Pinstripe Silk Charcoal Tie by Michael Kors will look fresh with your polished suit. 100% Silk.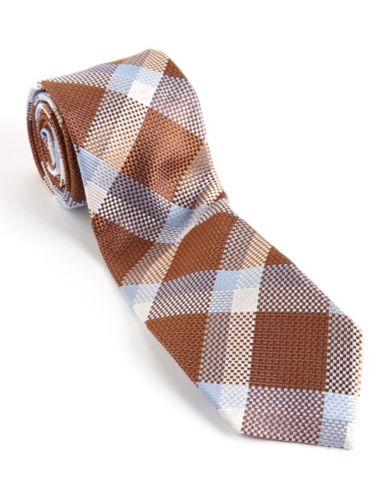 Textured Plaid Silk Brown Tie. Inject a quirky print into your daytime dress looks with this textured plaid silk tie by Ben Sherman This bold tie will give you a stylish feel.
Bright white piping lends a cool modern look to this black silk bow tie from HUGO – Wear with a slim cut button-down, tapered trousers and a velvet blazer.
HUGO black and white dotted bow tie – Adjustable length, hook closure – Wear with a crisp button-down or a slim fit suit.
Patterned of small white dots – The new slim shape is cool and modern – Looks best with dark suits at the office.
Deep blue textural woven diagonal stripes tie by Jil Sander – Looks awesome with a blazer.
This wool-silk tie from Burberry London – Black/taupe/periwinkle-grey check, tonal stitched logo detail – Wear with a velvet blazer, and a dress shirt.
Chocolate with cadet blue diagonal stripe silk tie by Baldessarini –  Wear with a charcoal blazer.